I bought a known disabled Glowforge Plus from a guy on Craigslist. He was super cool about it, and very open about what happened. Someone else sold it to him without telling him it was stolen. He contacted GF, they told him he was screwed. He had no desire to invest more time into it. I bought the machine for $250 knowing it was blacklisted.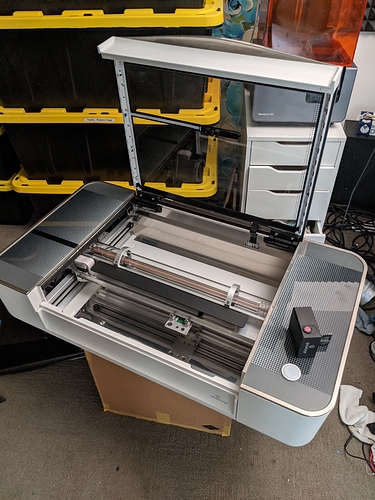 So I'm a Software Engineer with some (minor) reverse engineering / firmware experience and have a mint condition Glowforge Plus and I'm looking to bring it back to life, am I in the right place?
I see that there's both a firmware effort and a new board effort. Why both? If the bootloader of their mainboard isn't protected, IE we have code that can run on it, why not focus efforts on getting that running grbl or whatever?