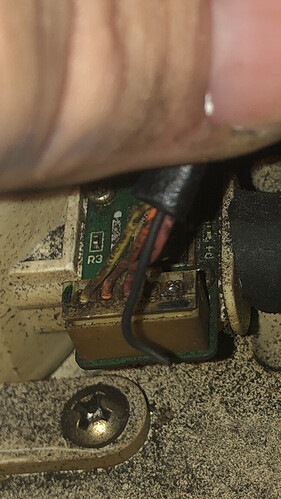 Yesterday my Glowforge Pro wasn't cutting through 1/8" birch. I shut it down, cleaned it, turned it back on and the orange light came on.
After careful inspection, I noticed this wire had come loose. I am 2 weeks out of warranty.
Is this something that can be fixed with soldering? Am I going to have to ship this machine back at my cost? I'm sick over this. I have made one years worth of payments and right now it's a giant paperweight.
I've emailed support but don't have much hope of hearing from them.
I've searched everything that I can find, and don't see that anyone has ever had this problem before. Any help or advice would be greatly appreciated!