(This is a duplicate of my post in Beyond the Manual on the official support site.)
For those that are interested… A progress update on the OpenGlow:
I spent a little over a month developing the customized bootloader, kernel, and Linux image for my board, as well as bringing up and testing all of the on-board hardware.
Yesterday, I finally took the plunge and connected it to my Glowforge (removing any remaining doubt about the status of what remained, if any, of my warranty

).
After initial checkout, I'm happy to report it communicates with all of the Glowforge's native systems (except the cameras, those are more complex from a hardware and driver standpoint and I'm not tackling that part until a little later in the process - though my hardware does have full support).
I currently have some basic control over the machine, and a lot of work still ahead of me…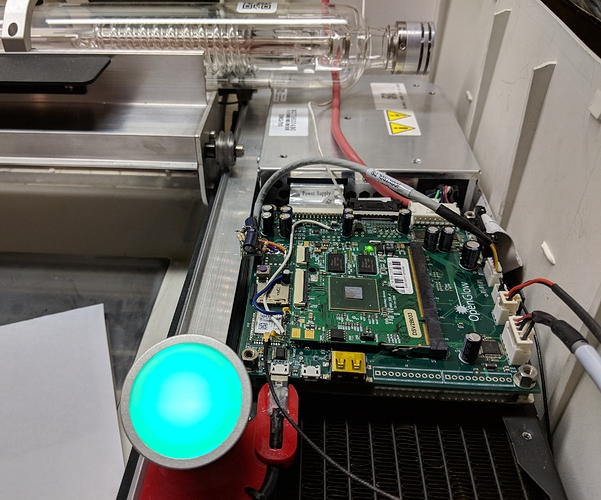 Source code can be found here. In addition to the Open Source code I am making use of, I'm also releasing all of my original work under an open source license. When I have a final version of the hardware complete, I'll release that under a Creative Commons license.